AMA, TicApp and ESOP organize workshop on Big Data Analytics and Open Data in public administration
AMA, TicApp and ESOP organize workshop on Big Data Analytics and Open Data in public administration
2020- 02- 21
Workshop on Big Data Analytics & Open Data
Currently, one of the biggest challenges for organizations is dealing with the huge volume of data. In this context, ESOP, AMA and TicApp organized a workshop dedicated to the theme "Big Data Analytics & Open Data" where some examples of Open Source solutions were presented that contribute to the efficiency of the processing, storage and management of data from organizations and some practical cases of its applicability.
This event took place this Thursday, February 20th, at LNEC - National Laboratory of Civil Engineering, in Lisbon, within the scope of the 'Open Source & Digital Transformation' Workshops Cycle.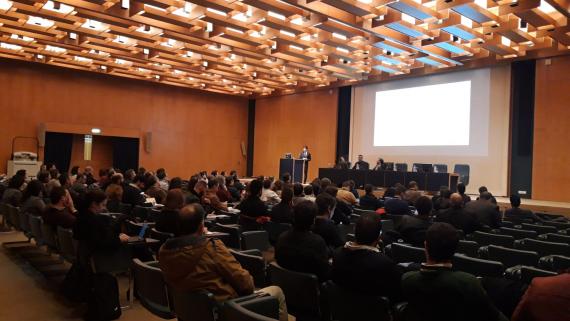 The welcome session was in charge of the TicAPP's Directress, Ana Sofia Mota, and the ESOP's President, Eduardo Taborda. Then, was presented the theme "Open Data: the obligations of the New European Open Data Directive (2019/1024), to the value created for entities and citizens" was presented by Filipe Ganança (TicAPP) and João Curado (AMA), where was explained the new European directive on open data, which will have to be transposed into Portuguese legislation. The followed presentation was on the "Relevance of Big Data in organizations as a way of promoting knowledge", led by Tiago Fonseca of Syone, associated with ESOP.
The second Panel was dedicated to the presentation of implementation Case Studies. The first was presented by Célia Aguiar of the Lisbon City Council "Lisboa Aberta: Open data portal in Lisbon". Paulo Ribeiro of Linkare, ESOP associate, presented "Kafka in Big Data - Case Studies of using the Apache Kafka tool in Big Data projects in different domains". The last presentation was conducted by Tiago Fonseca who presented the project "Data Analytics Mitramiss" developed by Syone for the Spanish Ministry of Labor and Migration and Social Security.
In the afternoon there were 3 parallel sessions of hands-on workshops, in which participants were able to interact with different solutions.

In the workshops "Sharing Open Data on data.gov.pt", conducted by AMA, it was shown how to share data on data.gov.pt and some good practices to be adopted when contributing with new data sets.
Another workshop was conducted by Syone, which showed how to use the Elasticsearch solution for research, analysis and data processing, which allows to centrally address several use cases, allowing to discover the expected and uncover the unexpected.

At the same time, took place the presentation of Linkare about Apache Kafka solution, a stream-processing platform capable of handling real-time message feeds, suitable for Big Data scenarios. Here it was possible to watch a demonstration of the message processing model in a high availability environment.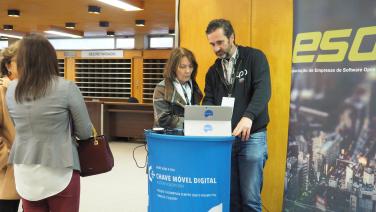 More than 130 technicians and managers from the Portuguese Public Administration and several other private entities were present.

Look out for upcoming workshops and participate.