ESOP is a corporate association that represents Portuguese companies dedicated to software development and services provision, based on Open Source solutions.
Its members add a wide range of skills, able to intervene in the most diverse scenarios of professional services: from small and medium to large companies, and associations to public administration.
ESOP actively advocates and promotes the concepts of Open Software, Interoperability, Open Standards and Independence of Technology Platforms.
We represent 17 companies in the Information Technology area.
Our Mission
Ensure the provision of quality services associated with Open Source technologies;
Reinforce the image of Open Source products and services, and their advantages for companies and organizations in Portugal;
Create synergies between Portuguese companies, in order to foster innovation and the creation of competitive products and services, in the national and international market of information technologies.
Scope of Action
Open Source sector promotion platform in Portugal;
Communication channel on ICT in Portugal, through the production of online content, legal opinions or positions from society;
Support for companies and organizations to evaluate of Open Source alternatives;
Organization of Awareness Sessions on Open Source software and publication of market studies.
Goals
Promotion of Open Source products and services;
Promotion of associate companies;
Promotion of the platform's interoperability and independence;
Clarification of the market and public opinion;
Collection and processing of statistical data on the ICT market;
Promotion of synergies and internal communication between companies;
Support to R&D - Research and Development - projects.
Human Resources
The ESOP relies essentially on the work of its five Board Members, whose positions does not provide remuneration, and the Board Assessor. You can consult our complete social bodies below.
Advantages of ESOP Associates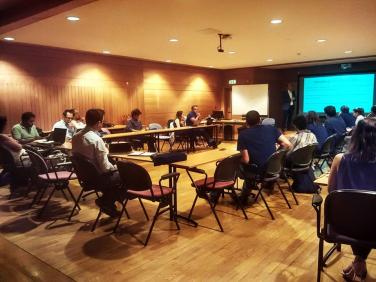 Preferential access to ESOP's events;
Exclusive access to internal events with other associates and special guests;
Opportunity of networking, receiving and sharing information, namely business opportunities with other Open Source companies;
Participation in Work Groups and position statements of ESOP;
Disclosure of news and activities of the company in the communication channels of ESOP;
Exclusive access to internal events with other associates and special guests;
Credibility and exposure as provider of Open Source professional services;
Thanks to its corporate association status, ESOP's quota is considered tax cost of 150% in CIT, until 2% of the company's invoicing.
To begin the process of joining ESOP, fill out the this form