Open Source study of European Commission, highlights the role of ESOP in Portugal
Open Source study of European Commission, highlights the role of ESOP in Portugal
2020- 04- 23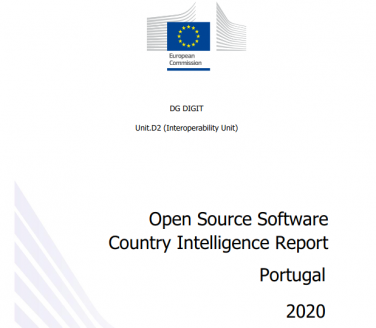 The European Union's ISA² Program is promoting a study that aims to analyze the Open Source Software (OSS) panorama in its member states, the Open Source Software Country Intelligence.The results of this study are published in the Open Source Observatory (OSOR), here.
The Open Source Software Country Intelligence present an overview of the policies adopted by the Public Administration, a legal framework context, relevant actors in each country and some OSS initiatives. This report are published one at a timemade and for each Member State, it is expected that they will all be available by May. Afterwards, will be carried out a comprehensive study on the state of play of open source software policies in Europe that are expected to be available next June. So far, 12 of the 28 reports are available, including the recently launched Portugal report.
Regarding Portugal, the study refers to its centralized policy and so the low influence that regional / local entities have. It highlights the role of other organizations in promoting OSS, namely universities, industry and non-profit associations, with emphasis on the role of ESOP.
Show that concerns about OSS at the governmental level have existed essentially since 2009. Since then, several initiatives have been created and a legal framework has been developed, which is briefly described in that report.
Highlight three policy makers: at the highest level, the Ministry of Modernization and Public Administration, then the Administrative Modernization Agency (AMA) and the Center for Digital Competencies in Public Administration (TicAPP). At the strategic level highlight ESOP, ANSOL and The Association for Free Teaching (Associação de Ensino Livre).
In terms of initiatives, points out 14 different initiatives, namely the cycle of workshops that ESOP organized in partnership with AMA and TicApp: the 'UX / UI Workshop & Digital Experience platforms' and the' Big Data Analytics Workshop & Open Data ', an initiative that will continue throughout the present year. It also mentions some university initiatives (from the University of Coimbra or ISCTE), from municipalities (namely Sintra or Cova da Beira) and from Ministries.
To ESOP, the publication of this study is another sign of the importance that the European Commission has been attaching to the role of the OSS in the construction of the European Digital Agenda. This study is also an important source of information within the scope of public policies to promote open source software in Europe.